Can Skate program
Badge 1 to Badge 6
CanSkate is a dynamic learn-to-skate program focused on fun, participation and the acquisition of basic skills. Based on Sport Canada's Long Term Athlete Development (LTAD) principles, CanSkate emphasizes the physical literacy and fundamental skills required to participate in any ice sport or skate as a recreational activity.
To whom is adressed the program?
For beginners aged from 3 to 18 years old, as well as those who wish to improve their basic skills, whether for figure skating, hockey, speed skating or simply to skate for fun.
Who teaches the program?
NCCP formed professional coaches, assisted by trained program assistants.
A complete series of skills focusing on balance, control and agility, taught in six stages covering hockey, ringette, speed skating, figure skating and recreational skating.
What do you need to participate?
A pair of skates

A hockey helmet CSA approved

Sport sclothing or skating clothing

Gloves

Gadbois FSC jersey

Several layers to stay warm !
Badges, ribbons and other awards are used to measure skaters' progress and reward their efforts and participation ! :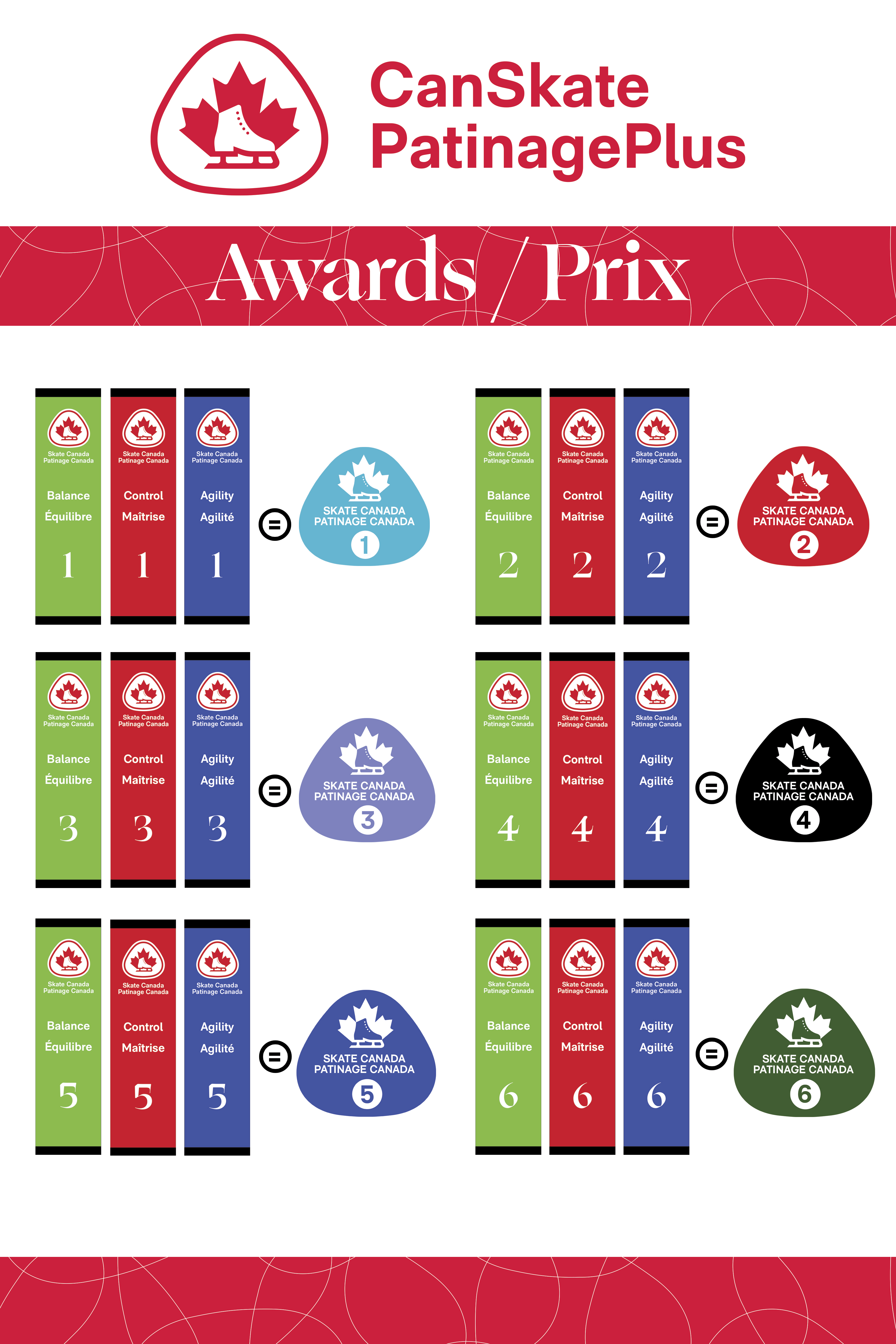 Elements required to complete the CanSkate stages: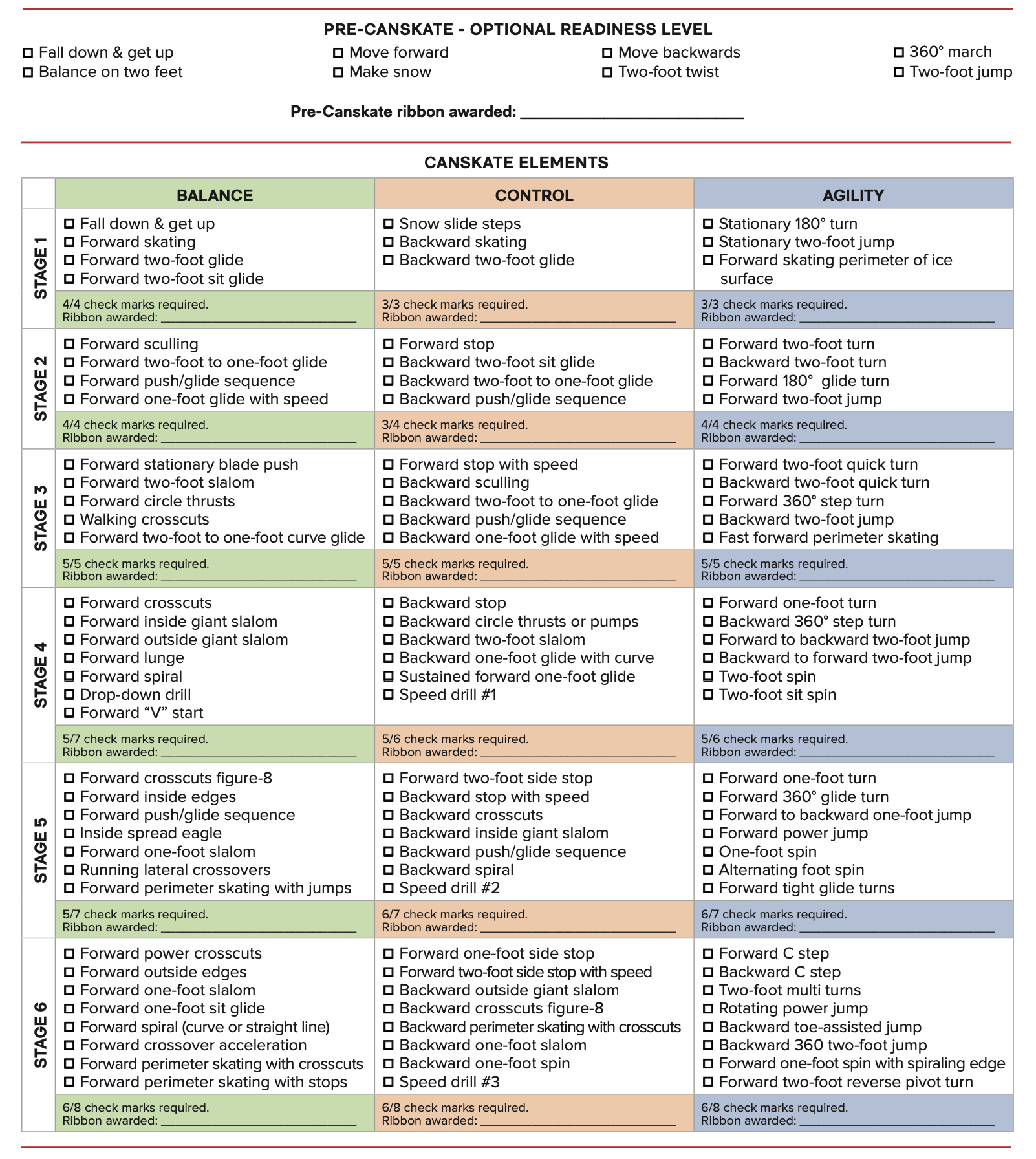 SKATE GUIDE & MAINTENANCE :